Astronomy News
We dont just sell Telescopes, we use them! This regularly updated section explains what can be seen from the UK with a variety of instruments as well as showcasing new ideas in astronomy.

COMET ISON - IDEAL BINOCULAR OBJECT FOR 2013

We recommend these award winning Astronomy Binoculars for Comet watching

Helios Fieldmaster 7x50 or with slightly higher power the Helios Fieldmaster 10x50



Comet ISON
Discovered in September 2012 this visitor to our Solar system holds promise to become one of the brightest naked eye Comets of recent years, infact this could be the brightest one of our lifetime. Potentially reaching a level of luminosity as bright or possibly brighter than the full Moon!

Northern hemisphere observers will get the best views from around November 2013 for a couple of Months.

Pictured here on the right is Comet Hale Bopp which was a spectacular sight in 1997, if Comet ISON brightens as expected it will outshine Hale Bopp significantly.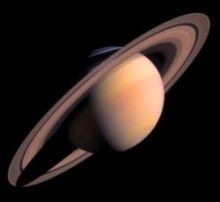 Saturn 2013 opposition
The ringed planet remains visible throughout the summer of 2013, reaching opposition on April 28th.

The rings are more open this year than in recent years allowing better views even through instruments as small as 60mm.

Saturn is a naked eye object but magnifications of 50x and above are required to see the rings well, five of Saturns moons are visible in modest telescopes.


The "Double Double"
The double double or as it should be described Epsilon Lyra is one of the best tests for your Telescope and your eyes through the summer and autumn. This fantastic pair of close even double stars are just a short finder hop from Vega the bright blue star that dominates Lyra.

Both pairs are around 2.3 arc seconds apart and resolve as fine stars with black space between in Telescopes from around 70mm upwards, try seeing how low you can magnify these but still split them..

The image here on the right is how they can look in excellent conditions at high magnification.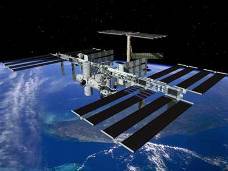 International Space Station Sighting Information
The International space station has been a bright naked eye object from the UK regularly, moving quite slowly from west to east outshining all the stars visible. Timings vary of sightings but pre dawn and after dark passes are very common.

We managed to see the solar panels Friday 20th November through an 80mm refractor at just 50x magnification and the shuttle Atlantis could be seen in close proximity for a couple of days after.

There are many satellites visible to the naked eye, even the shuttle itself can be spotted but most move too fast to catch in a telescope. Many modern goto telescopes use a system that allows you to see them pass through by means of a countdown timer. To check sighting information in your location please visit the NASA website Click here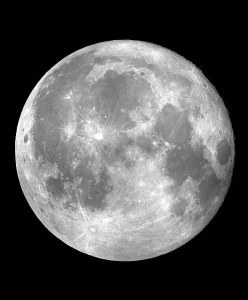 Full Moon Dates 2013
The full Moon is interesting to view as the Sun shines directly on the Lunar surface and we see Tycho rays stretching hundreds of miles.

For astronomers interested in deep sky observing the full Moon tends to wash out views of fainter objects, below are the dates for the full Moon which should help you plan your observing over the coming year.

27, January
25, February
27, March
25, April
25, May
23, June
22, July
21, August
19, September
18, October
17, November
17, December


Celestronimages.com - new interactive images for the astronomer